IRRIGATION SERVICES AVAILABLE AT ASPEN LANDSCAPING
LIC #270703 | LICBP # 667170
Our dedicated team of top irrigation professionals provides our clients with the finest irrigation service and installation available.
Aspen Landscaping can take irrigation projects from design stage, through the bidding process, to completion regardless of size or complexity. We have state of the art equipment, and use materials from highly regarded suppliers in the Industry.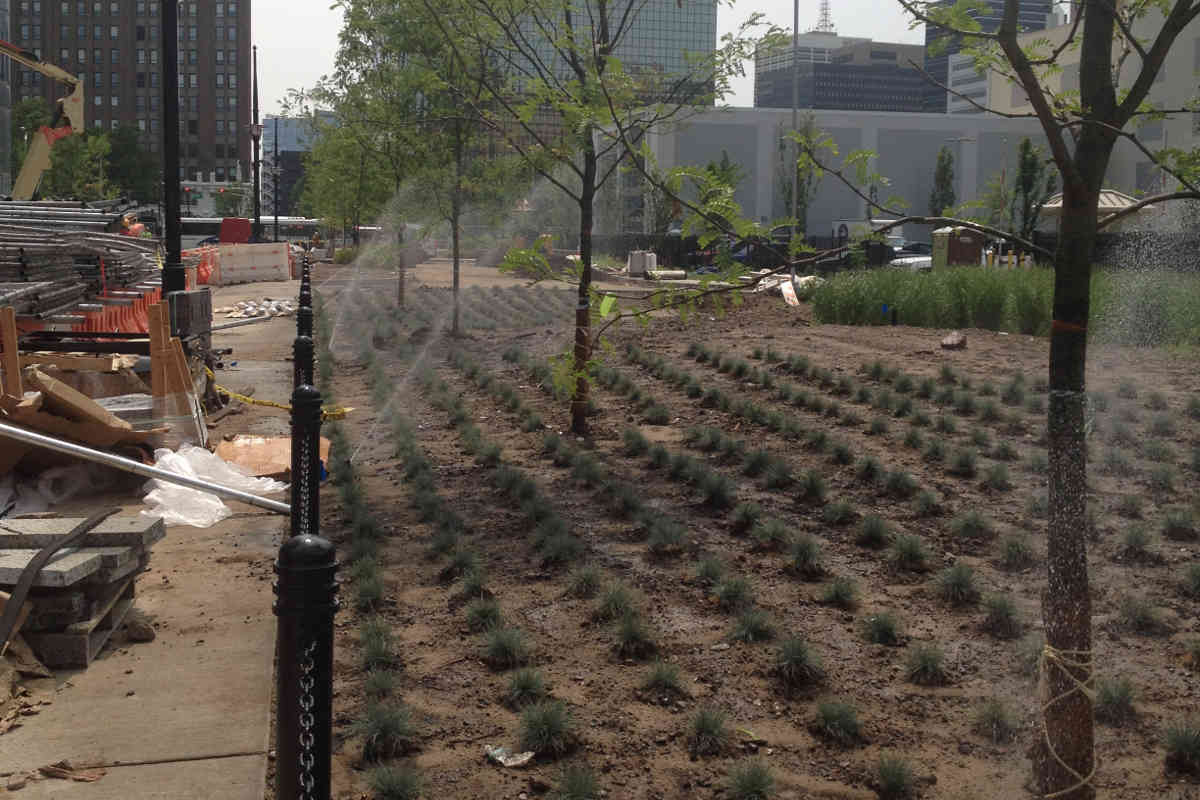 Starting with the proper design is critical. We provide reliable, and efficient irrigation systems with our commitment to conserving resources, making sure we don't waste valuable water. Our clients receive a professional installation by highly trained installers. Their attention to detail amidst fast-paced construction sites is what separates us from our competitors. We want to do the challenging work others shy away from taking on. Once your project is complete, our team has the expert knowledge to set up your automated system with a zone by zone detailed watering plan to maximize every gallon used.
Aspen is a union signatory in NJ, NYC, NY, Philadelphia, Delaware, and PA.
Your commercial landscape property is only as beautiful as your irrigation system. Requiring the water needed, uniformly, to stay healthy and vibrant. Contact our Irrigation Division at Aspen Landscaping to learn more about setting up an advanced irrigation system.
Our Commercial Irrigation Services Include:
System Installations/Retrofits
Seasonal Service—Season Opening, Mid-season checks, and Winterization
System Maintenance—repairs, relocations, replacements
Water Management

Flow Meters
Mainline Safety Valves
Weather Stations
Central Controls
Site monitoring is the most important, water saving vehicle. Ask Aspen how and we'll conserve water, help the planet, and save you money as well.
Properties We Service:
Commercial Properties
Homeowner Associations
Industrial Parks
Medical Centers
Athletic Fields
Public Works
Retail Shopping Centers
College Campuses
Community Parks and Playgrounds
Golf Courses
CONTACT ASPEN TODAY FOR YOUR FREE IRRIGATION CONSULTATION